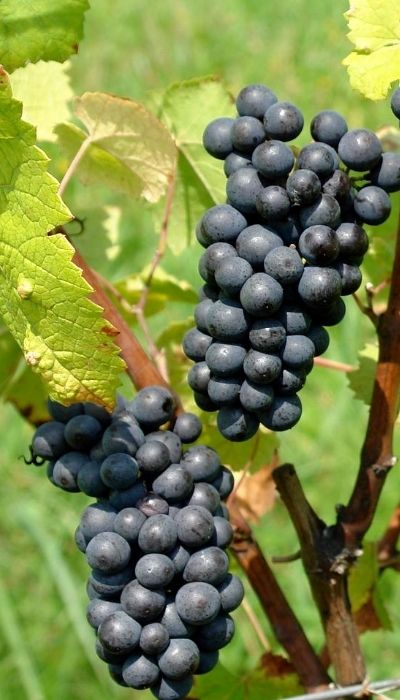 Is a historical French grape cultivated at the northern limit of the European wine-growing area.
In Trentino it is grown in relatively modest quantities. However, it is part of the provincial wine heritage. It is a vine that requires great commitment from both the winegrower and the oenologist.
The peculiarities of a typical, modern and captivating Pinot Noir conquer even the most demanding consumer.
Given the difficult environmental adaptability of the vine in Trentino it is grown only in a few particularly suitable areas. In addition to the production of still red wine, Pinot Noir (vinified in white or rosé) represents a fundamental constituent for the production of sparkling base wines.
Garnet red color, it has a pleasant, delicate, complex aroma, reminiscent of wild cherries and black currant.