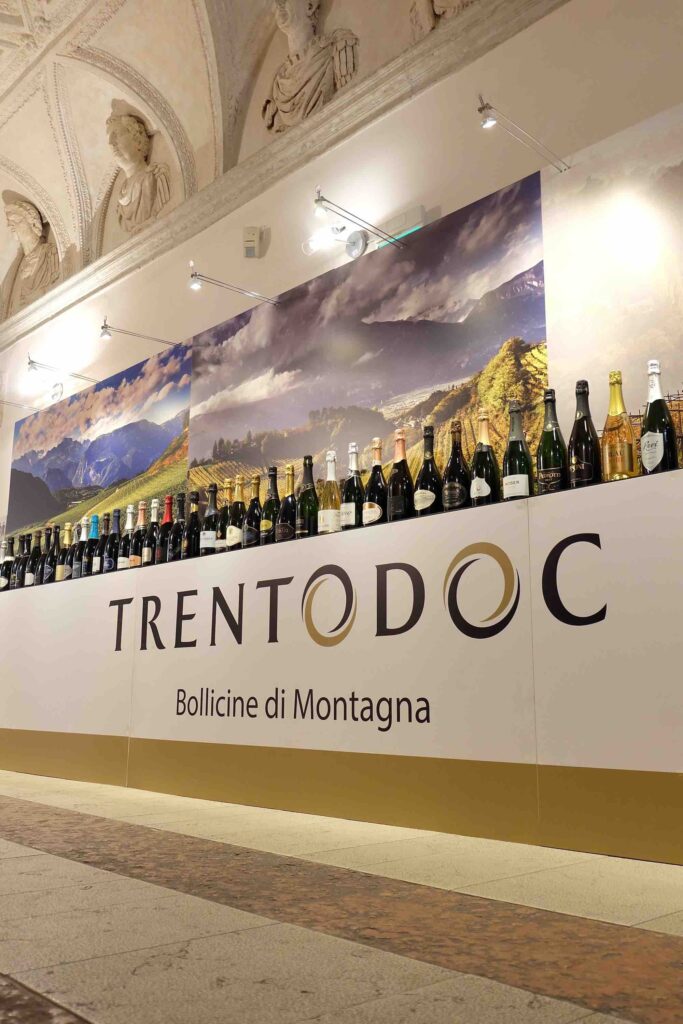 It is Trentino's classic sparkling wine: the "mountain bubbles" which have always been characterized by the presence of the Dolomites which give wines' character. A tradition that was born more than 150 years ago and is today represented by large and small producers, united by a single common denominator: excellence. Trentodoc is obtained only from Chardonnay, Pinot Nero, Pinot Bianco and / or Pinot Meunier's grapes, attentively harvested by hand, and that are staying on the lees from 15 months to over 10 years. A process that requires time and wisdom on the part of winemakers who give each label the character of each sparkling wine house.
It is a direct expression of the land that produces it, Trentino. Trentodoc contains the climate, the altitudes and the essence. From the highest peaks with an alpine climate to the Mediterranean one of the gentler slopes of Ora del Garda, to the continental climate at the bottom of the valley: each glass brings with it the uniqueness and character of the place of origin.
First Doc in Italy for a classic method, one of the first in the world, today it is represented by 57 sparkling wine producers who recognize themselves by the Trentodoc brand, attached to each bottle.